Design Competition #YallaDesign
TechShop Abu Dhabi's brainstorming/chill out area needs your help! We are looking for fresh and inspiring ideas to make our sofas area awesome. We want this area to become the space where ideas are born! Think outside the box!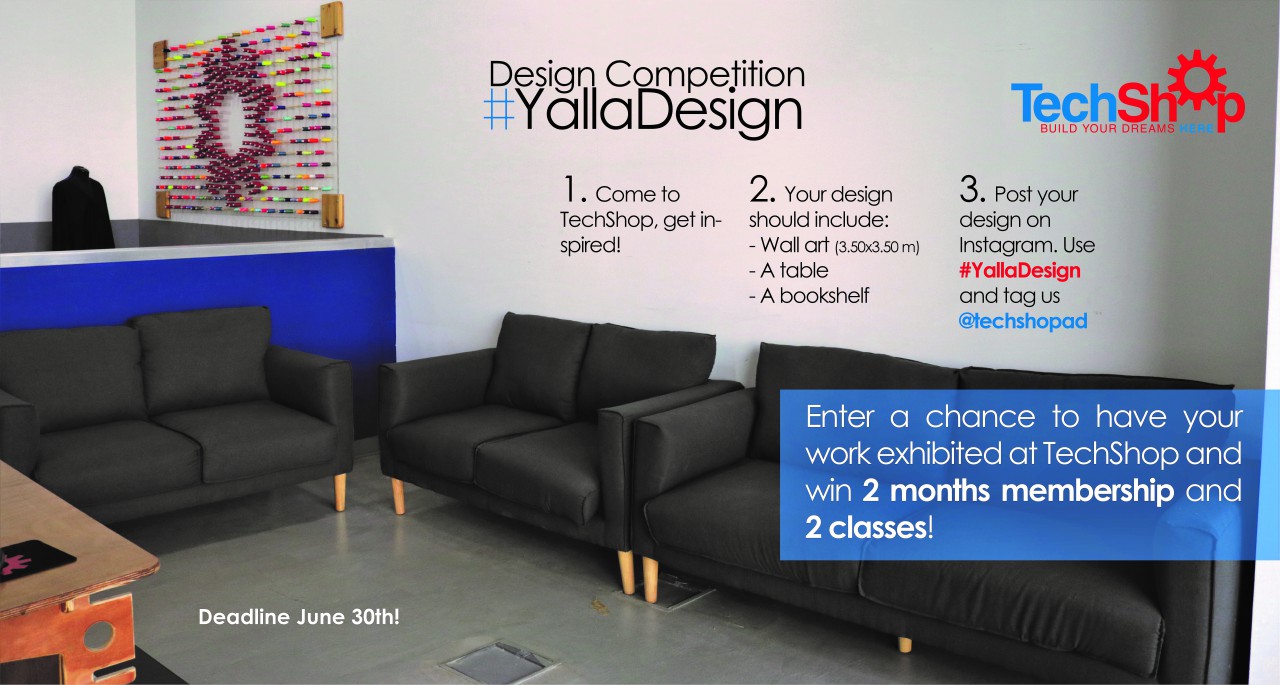 The design should include these three elements


Wall art (vinyl) (3.50x3.50 m)
Table
Bookshelf

Anyone can participate in the competition!
There are no registration fees! Participation is 100% free!
You can only register as an individual.
You can submit a maximum of 2 designs, only one will be chosen.
Deadline June 30th at 11:59pm
Best designs will be featured on our website and social media.
To enter the competition post your design on Instagram @techshopad, use the hashtag #YallaDesign and tag us!
Winner will get their designs exhibited in our brainstorming / chill out area! Not only that, but they will also get a 2 months membership, 1 vinyl cutter and heat press class and one other class relevant to their design.
TechShop Staff will choose the best 3 designs and post them on social media. The winner will be the design that receives the most likes.
Designs can contain text, but it should be in both Arabic and English.
You can add your logo in a corner and it should not exceed 10x10cm
Rights and ownership of the designs belong to the participants. By participating you allow TechShop to use your designs for outreach and marketing purposes.