1 Month Membership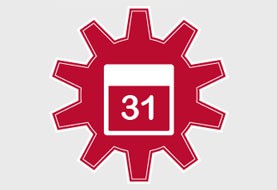 Start your membership at any given day during the month
All types of memberships* must be activated within one month from the date of purchase. In the case that an activation date was not specified by the member within the one-month period, the membership will automatically be activated one month from the date of purchase.

Memberships are activated when you first enter the shop, whether to participate in a class or to stay in the shop for longer than 30 minutes.

Memberships cannot be paused, divided, transferred or refunded after purchase.

For safety reasons, some classes and equipment have age minimums and some equipment requires successful completion of a safety and basic use (SBU) class prior to independent use.

Unlimited access to TechShop facilities for one month, includes all member perks for 1 person for 1 month.

Memberships are valid only at TechShop Abu Dhabi.

Online payment by credit card only (Visa and MasterCard only).

Payments by check or cash must be made in person at TechShop Abu Dhabi.
*This applies to all types of memberships in the price categories UAE, Non-UAE, Student & Ladies, Military as well as Familiy Add-on.
See the Membership Policies & Procedures for more information.